Take clinical care management to

the next level
At Payer Matrix, we work hard to manage specialty prescriptions effectively, creating efficiencies and better insight.
Customized to your
workflow
With Payer Matrix, your patient's care plan and information is accessible wherever and whenever you're able to. Our software is flexible to the needs of your patients.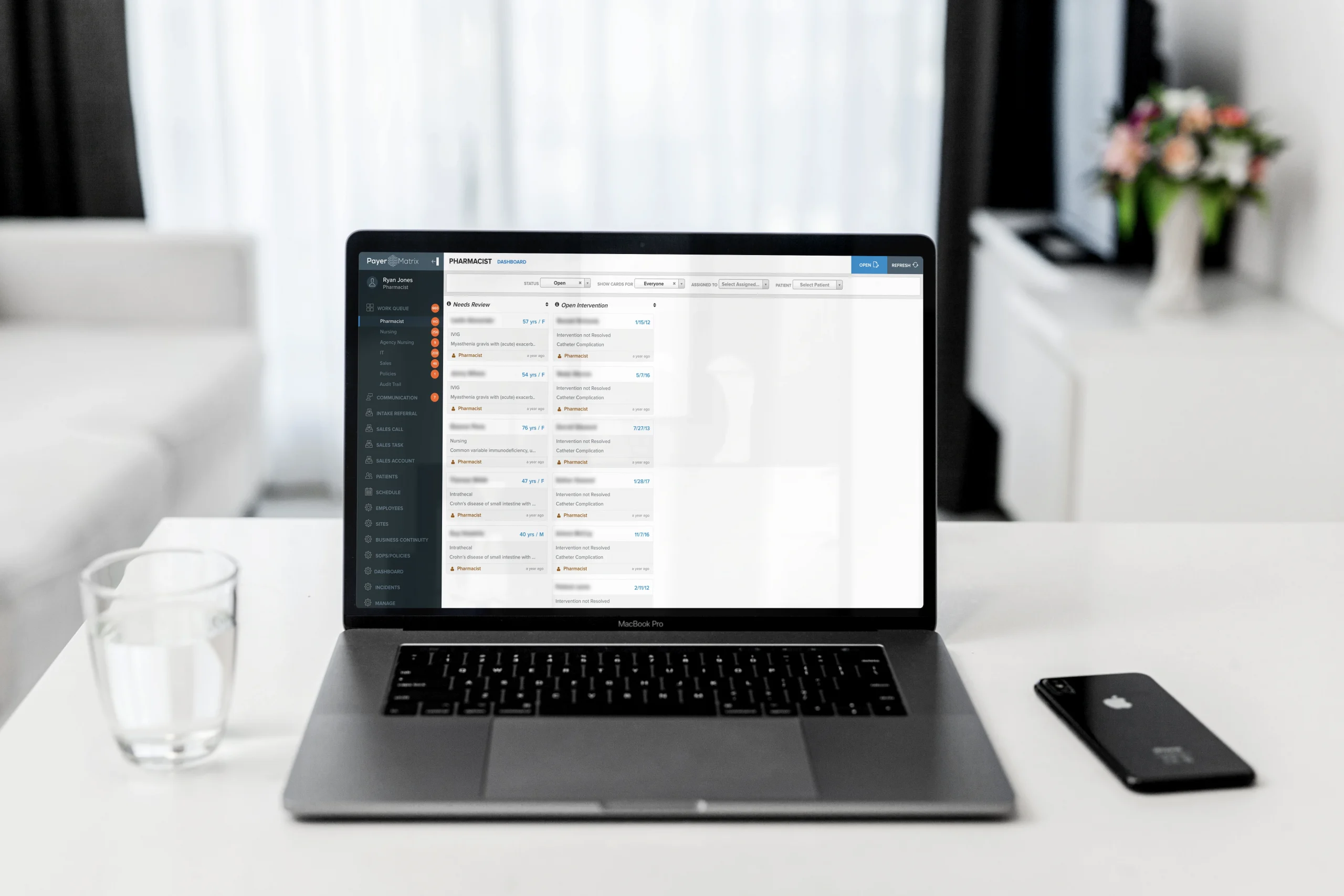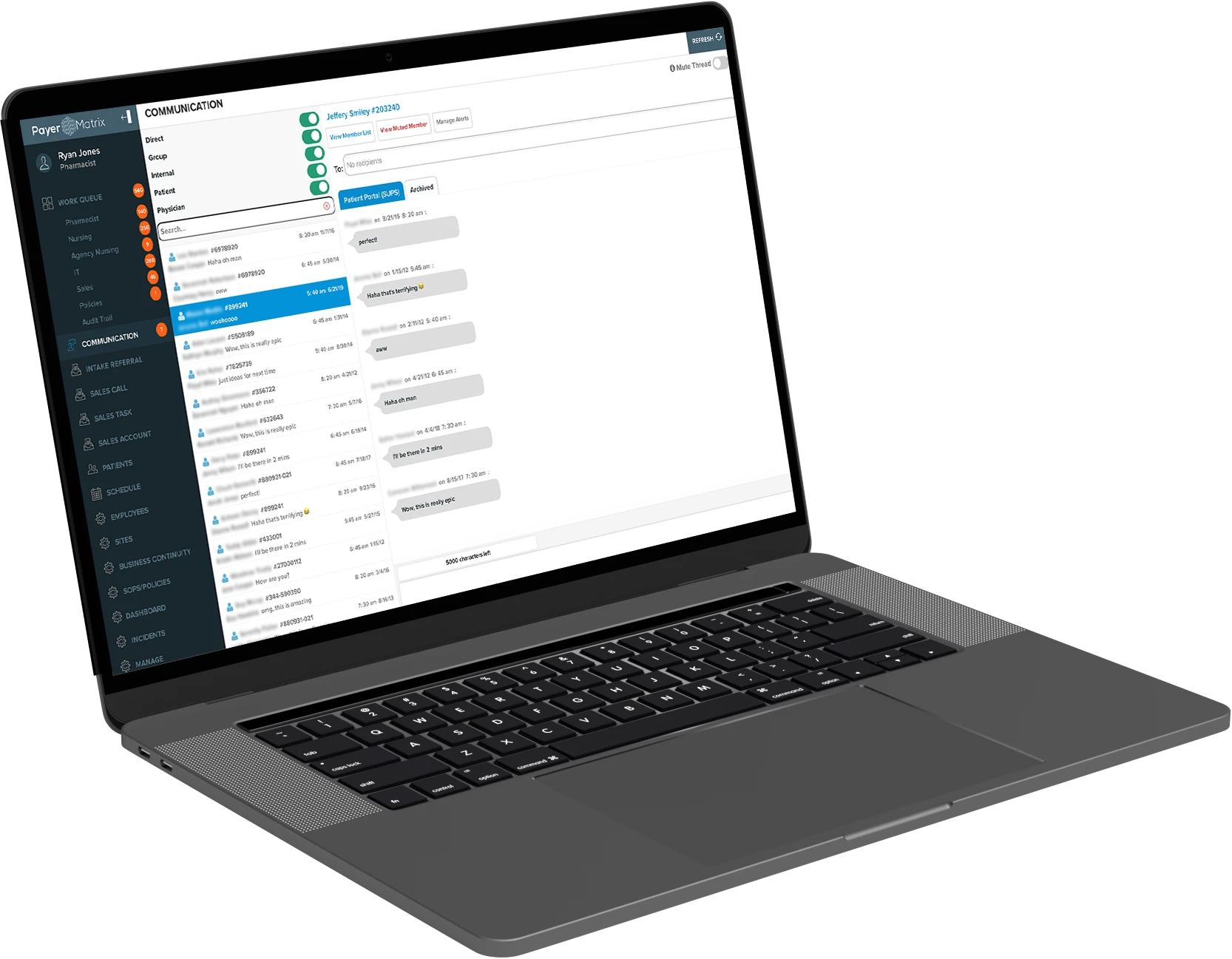 Payer Matrix has been caring for patients with complex medical conditions for decades. We are committed to patient safety, clinical excellence, and are able to keep you informed with your patient's therapy in real-time.
Delivering the
best-in-class

care
Stay Connected. Visualize, in real time, the current status of your patient's care and communicate directly with our team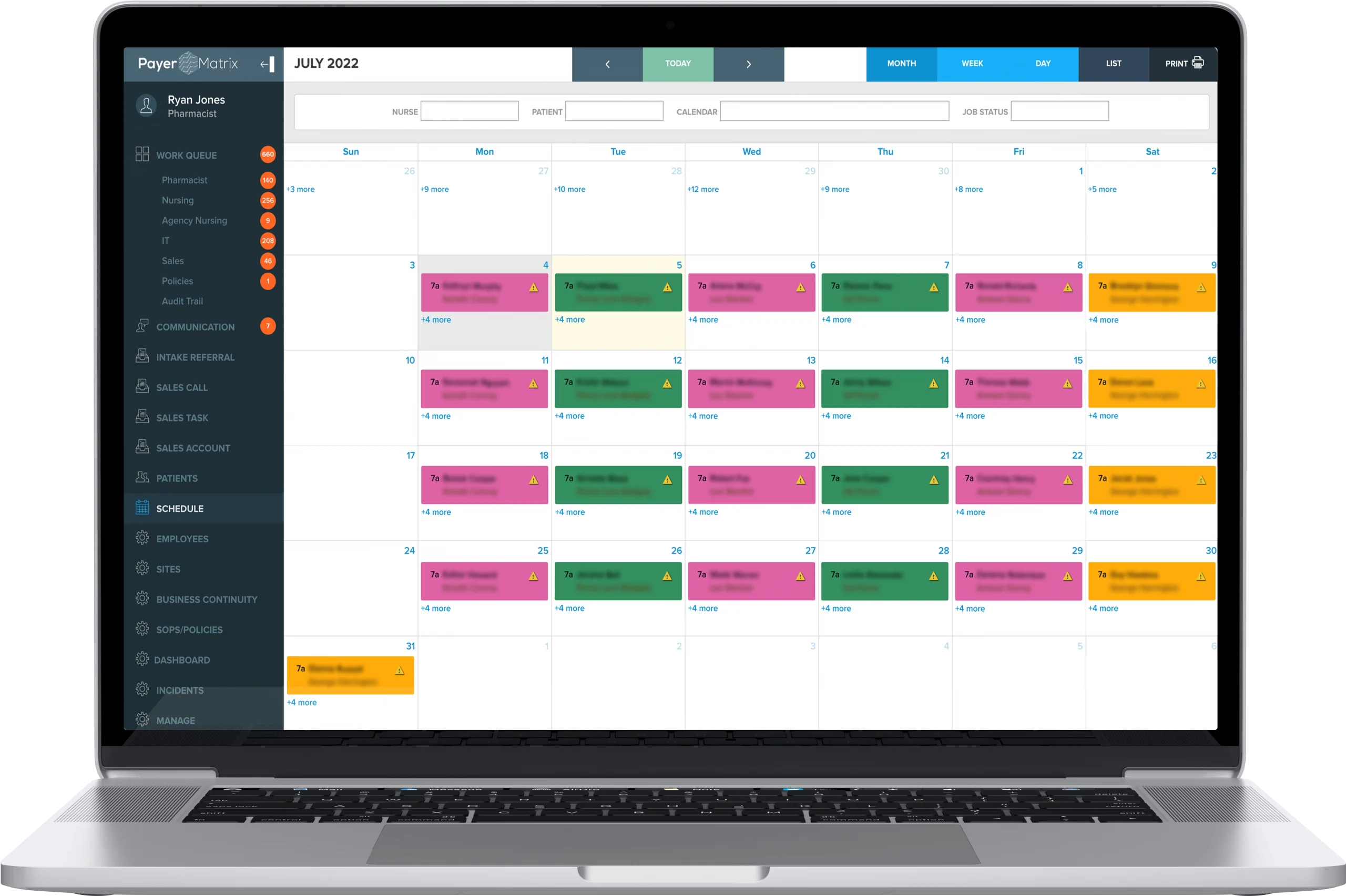 Schedule a consultation 

today
Are you ready to get the care you deserve? With PayerMatrix on-demand, we're here when you are.